5 Ways to Use Neutral Colors in Your Home
Mon, 02/03/2014 - 12:00am
A neutral color palette may sound dull, but actually there are a ton of different colors out there that can transform your outdated space into something amazing! If you're selling your home, this is a great step in starting to prepare to list it.
The trick is to use the right mixture of wall colors, furniture and pops of color to make the space visually appealing to the largest number of people (buyers). I went searching and found some beautiful ways you can use a neutral color palette to impress. Take a look!
1. The use of gray's and blue's combined with shades of muted orange and the pop of yellow allows the beam, an appealing feature, to stand out and get noticed. The bench at the foot of the bed just ties it all together!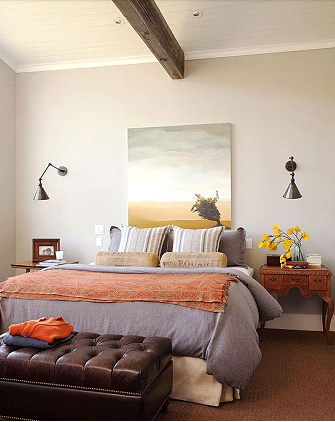 Source: Better Homes & Gardens
2. White doesn't have to be boring! The use of yellow and gray makes it warm and welcoming, which is exactly what you want buyers to think when viewing your home.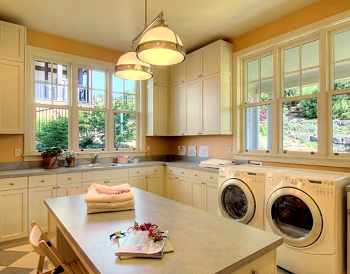 Source: Houzz
3. With just the smallest pop of color, you can complete the space.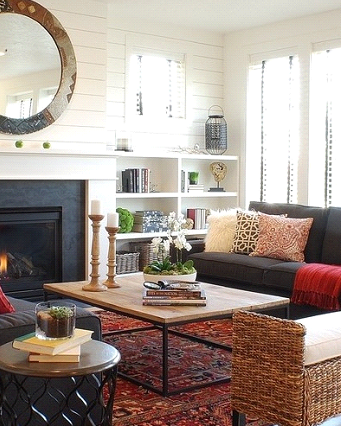 Source: Houzz
4. Try using a darker neutral when you have a large, open space, and bring in pops of interest with things like an area rug, lighting, and accessories.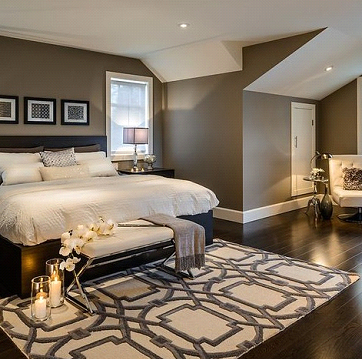 Source: Houzz
5.  A selection of earth tones was the perfect choice for this bedroom! The green added that extra something while giving the space a welcoming and cozy feel.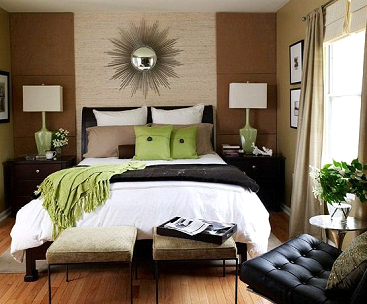 Source: Better Homes & Gardens
If you're selling your home, update using a neutral color palette to attract buyers and keep you ahead of the competition!
More Articles for Home Buyers 
More Articles for Home Sellers
Thanks for reading my blog! It is my goal as your full service real estate Realtor specializing in the Richmond Hill, Savannah, Pooler, and Hinesville– Georgia areas, to provide you with exceptional service at all times. My promise to you is to openly and honestly answer all your questions, help you navigate through the process and to make myself available to you day and night. I work for you and you are my priority. My local expertise and extensive real estate training and experience will benefit you whether you are serious about buying or selling a home at this time, or are a returning client checking out the many homeowner resources I offer. I am a "real" person and my reputation depends on every client, every deal, every day. I LOVE my job and it shows! You can also connect with me on my Facebook Page and/or Google Plus for area info and events, things to do, real estate news, home ownership tips, tips for both buyers and sellers, and so much more! I'm also on Pinterest!